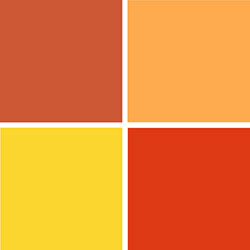 100% Add Freestyle Olympian to World Snow Roster
The San Diego, Calif.-based sports performance brand has added 100% freeski and pipe pro Nico Porteous, who joins its global roster of winter athletes, including Zoi Sadowski-Synnott, Laurie Blouin, Dusty Henricksen, Richard Permin and Malou Peterson.
Porteous was the youngest skier to land a triple cork at 14. At 20, he was an Olympic champion. "His passion and commitment to his craft aligns directly with the core mantra of 100%, which asks all of us a simple question: 'How hard are you trying?'"
"Nico is exactly the type of person and athlete that we seek to align ourselves with 100%," said Vice President, Global Marketing and Sales, Gwen van Lingen. "It is rare to find an athlete so accomplished and thoughtful about his process and progression. His talents go beyond his skiing, as he also has a keen eye for design, creativity and style. Nico's level of maturity is way beyond his age.
This fall, 100% will release a snow goggle created with Porteous. "Part of what excites me the most about partnering with 100% is that their journey in the sport aligns with mine," Porteous said. "I see a huge opportunity for me and 100% to grow together, and I'm so excited for the opportunity to express my personal style and creativity, on and off the mountain, with this mutual partnership."