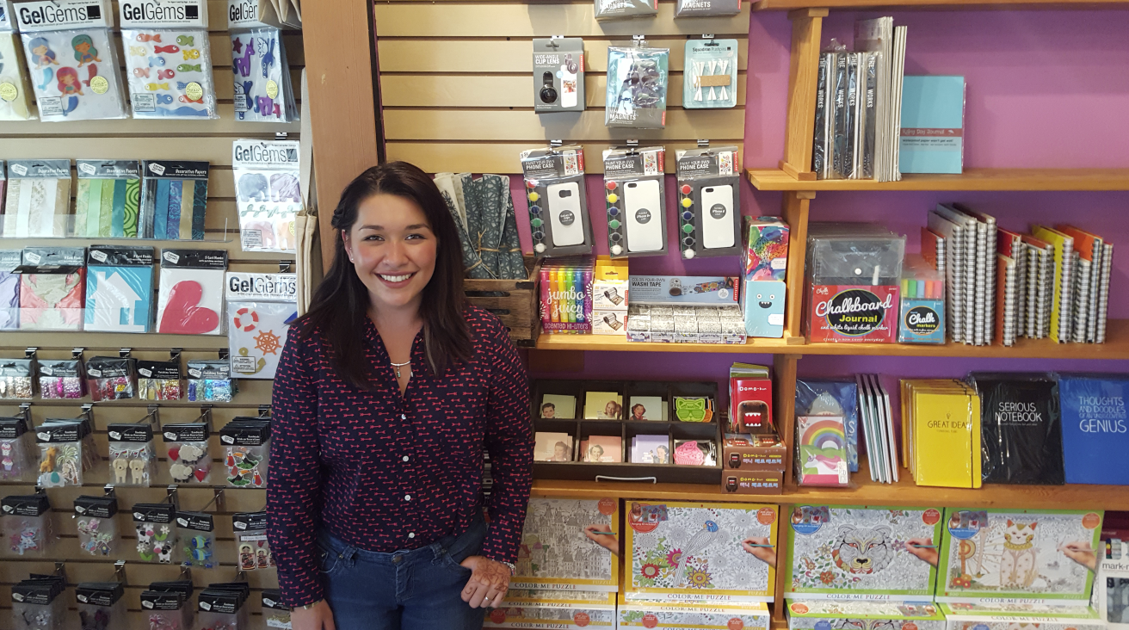 A Free Hand art store opens in Manzanita | Community
[ad_1]
Free hand: originally a drawing term; now Manzanita's new art store.
Emily Knight, owner of Free Hand, is having a grand opening on Saturday and said there will be freebies throughout the day, including first customers.
The store is nestled between Manzanita Sweets and Toylandia and hidden behind a bright red door on Laneda.
"I think when a lot of people hear 'art store' they just think of pencils and paint," Knight said. "But art is not just drawing and painting. I offer a mix of different mediums."
Products for all experience and age levels will be well represented at Free Hand, according to Knight.
"I have spent hours researching supplies for children, students and professionals. Local schools have significantly reduced their art programs, so I am offering student discounts."
Knight said one of the most passionate aspects of owning an art store is getting to know the local artist community and hopes Free Hand will be a community place for them.
"I know my products well, but I want to know which brands like local artists. It's for them, so don't be afraid to come and chat with me.
"I don't want people to have to travel to Portland or online to get special paints or awesome pens."
Along with crayons and paints, she plans to offer ukulele building kits, DIY treasure maps for kids (and, let's face it, probably adults), and puzzle kits that are stylistically similar. to adult coloring books.
Knight said his services would extend beyond selling supplies in his shop.
From the end of June and into the summer, Knight said she was working with Neah-Kah-Nie Bistro to launch after-hours "Paint the Night" programs for children, adults and children. families. She added to keep an eye out for postcard-sized flyers she creates, with more information.
"Last year this space became available and I was like 'why not an art store?'"
Aprilmarie Eckstrom, owner of Manzanita Sweets and Toylandia, had a big influence on the new store, according to Knight.
"April has been a great employer and business mentor. I have learned a lot from her."
With the opening of her store in a few days, Knight reflected on her relationship with art, which began with drawing as a child.
"I love the illustration, animation and character development. I love the psychology of it – how the characters walk, talk and what kind of clothes they wear."
Starting with normal art classes at Southridge High School in Beaverton, Knight said she completed high school at Arts & Communication Magnet Academy in Beaverton.
"It was a great experience because the teachers were in the field and I took a pre-university program."
Knight said she took a myriad of art classes at Kansas City Art Institute, Western Oregon University, and the Pacific Northwest College of Art.
"You don't need any skills to delve into or get started, at all," Knight said, adding that part of the fun is taking classes and thinking about the extent to which skills develop.
"Creating art is super therapeutic. You can find your own identity. It's stress relief and it's beautiful and no matter what you do, there's something right about it.
Free Hand is located at 320 Laneda Avenue in Manzanita and will host a grand opening on Saturdays from 10 a.m. to 5 p.m. Daily opening hours will be 11 a.m. to 5 p.m.
[ad_2]