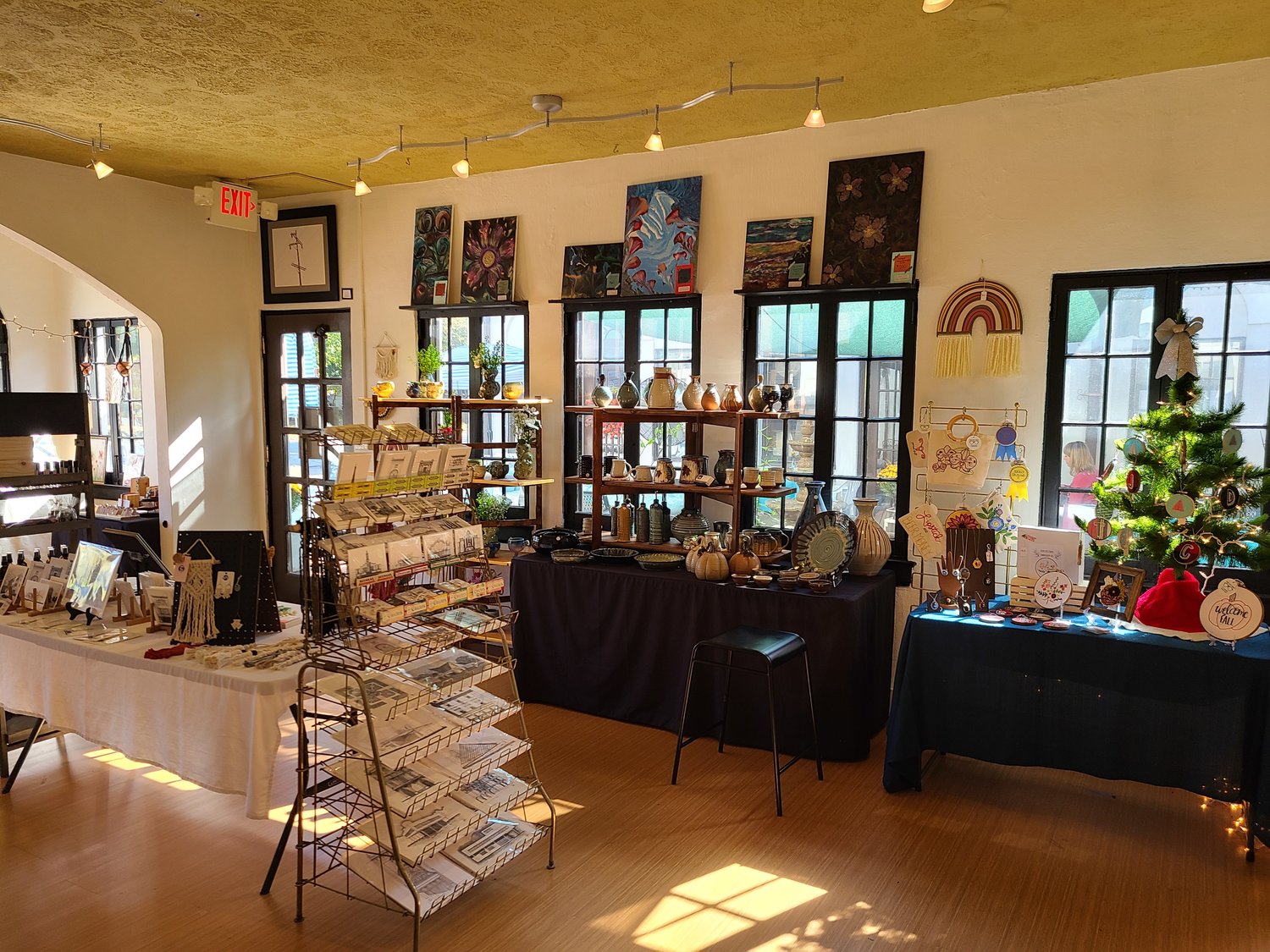 A pop-up art store opens in Rountree
The Rountree neighborhood is getting a little more artistic for the holiday season with the addition of a pop-up art store.
Andrea Petersburg opened The Local Bevy at 617 S. Pickwick Ave. to showcase articles by local artists. The store launched on October 23 and is currently scheduled to be open until December.
"I thought if I didn't try this I would keep thinking about it and I would never know if it can happen," said Petersburg.
The store near the intersection of Cherry Street and Pickwick Avenue marks Petersburg's first storefront, selling custom framing and macrame from its home through A. Petersburg Designs LLC.
"I love the way Rountree builds itself with business ventures and the idea that there are a lot of walking possibilities to park your car and go get things done," she said, noting that Artistree Pottery Another recently opened LLC is another art-driven business. "I thought it would go well with this neighborhood. "
Petersburg is the sole employee of the approximately 900-square-foot store, but around 20 artists have merchandise for sale. She declined to disclose the rental rates for the artists' store space. Start-up costs were around $ 500, she said.
Items for sale include jewelry, stained glass, candles, paintings, greeting cards, and fiber artwork. She said most of the coins ranged from $ 5 to $ 200.
Petersburg is on a three-month lease for an undisclosed rate with JKH Properties LLC, but it doesn't rule out being open beyond the end of the year – whether in the same Rountree space or elsewhere.
"After these three months, I don't know what's going to happen next," she said. "But it's exciting, it's not a scary uncertain."
Besides Artistree Pottery, other nearby businesses that opened this year in Rountree include The Royal, a bar, bar, market, and Culture Counter cafe.