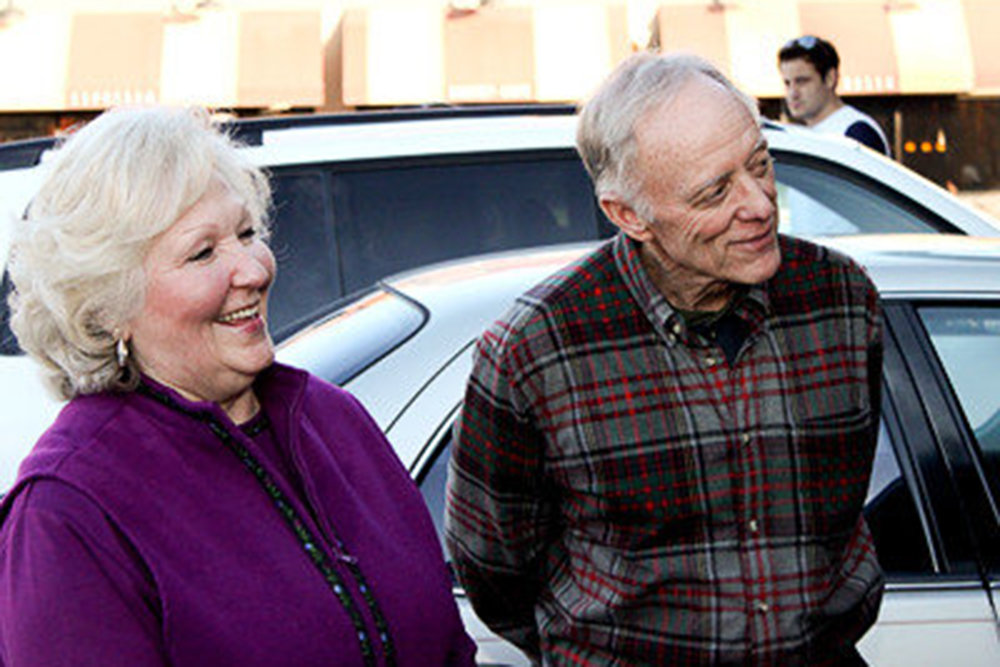 Closing of the National Art Shop
There's five decades of history among the rows of art supplies and picture frames at the National Art Shop – rows that now bear clearance sale signs. The window displays of the National Avenue staple are covered in neon "Store Closing" banners.
On April 5, owners Jerry and Jean Sanders announced that the 51-year-old business would close this year to allow them to end their working days. It's a bittersweet decision and talking about the store closing makes the couple emotional.
"We're getting older and we want to be able to do certain things while we can, so we decided it was time to close because we had no interest in anyone buying it," Jean Sanders said. said.
Jerry founded the shop in 1970 about a mile and a half south of its current location on National Avenue near the Springfield Art Museum. He said he wanted to give Springfield artists — including his mother, Louise Prater, and aunt, Lucille Hammond — a place to shop. The sisters helped with the store until 1981.
"At that time, there was no place in Springfield to get art supplies — we didn't have any of these big stores," Jerry Sanders said. "That's where it started, and it seemed to blossom from there."
Needing room to grow, Jerry purchased the 6,200 square foot building at 509 S. National Ave. in 1986, quadrupling the size of the store. The fear of not being able to fill the space soon disappeared as they found themselves expanding their inventory.
Since then, the shop has provided art supplies, giftware, and custom framing to Springfield artists and college students.
Moon City Arts LLC owner Linda Passeri is one such local artist.
"They were a constant throughout my career as an artist, from their beginnings in the little house down the street on National until they moved on," Passeri said. "I buy everything I can from them just to make sure I can put some money into a local business."
Passeri said the loss of National Art Shop will impact established and emerging professional artists in the region. "They are always the touchstone. I always go to the National Art Shop and either find what I need or talk to someone who can give me good advice," Passeri said. "It's going to be a big void that they're going to leave."
In a 2010 Springfield Business Journal article, the Sanders talked about growing their website and online sales, which they hoped would boost their income. Over the past decade, online retail growth has exploded, especially in 2020 with the onset of the COVID-19 pandemic.
Although they said they were sure some business had been lost to the internet, Jerry and Jean said they hadn't seen a noticeable drop in sales related to online shopping or the pandemic. , aside from being closed for six weeks. The couple declined to disclose earnings from the store.
"The thing is, we have the merchandise and if you want it, you can come get it right away," Jerry Sanders said. "And we do a lot of custom framing, and that's something you don't order online. It's a big part of our business.
Passeri said there's something about buying art supplies in person that you don't get online, which entices artists to come.
"When you're looking for a brush, you want to be able to touch that brush and hold it. When you're reaching for papers, you want to be able to hold them and feel the weight," Passeri said. "I think we just took it for granted that they would still be there."
Although the pandemic has led to some business closures due to economic circumstances, the couple said that was not a factor in their decision. Business was going well.
"There comes a time when you have to make that decision, and we think now is the time to do it," Jean Sanders said.
"We're too old to work six days a week," added Jerry Sanders. "You can't get (Jean) to quit – she's a workaholic. The only way to get her to quit is to retire.
Now that the closure announcement has been made, the Sanders are working with RFM Retail Consulting Inc., a firm specializing in promotional sales and exit strategies, to liquidate inventory starting April 8. Original artwork by Jerry's mother and aunt, as well as display furniture and fixtures, are for sale. They expect to close the final sales and clear the building by early June and as of now don't have any solid plans for the building or the property after that.
Their biggest hope is that someone will buy it and continue to run it as an art store. Jerry said they want to see the property sold to the right person.
As they prepare to say goodbye, Jerry and Jean Sanders think about the collection of friends they've made in the shop and saying goodbye to them is what Jean dreads the most.
"We made a lot of good friends," Jean said, emotion in her voice. "But we'll see them around."