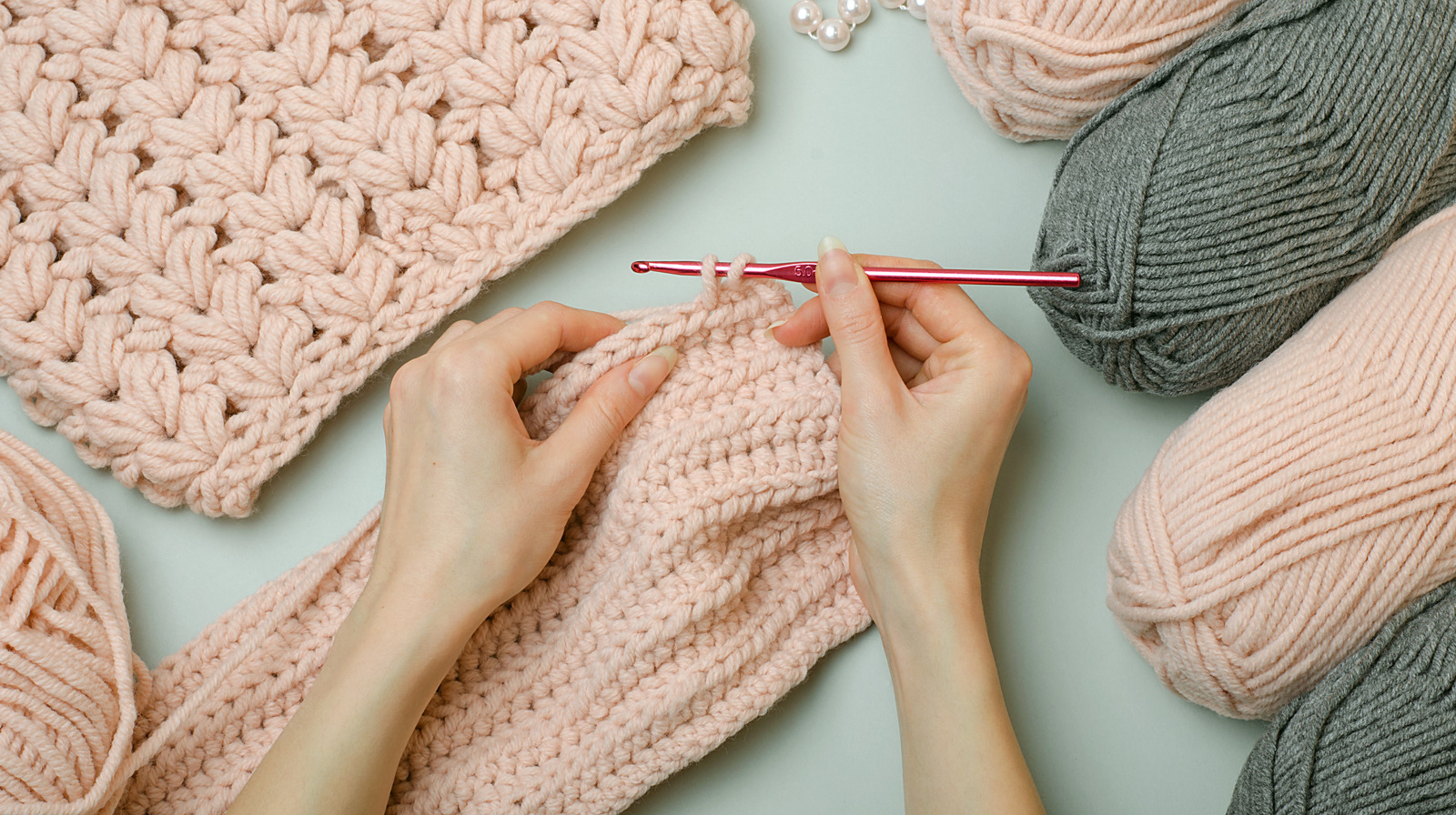 Craft stores struggle to reach pandemic heights influenced by homebound artisans
In early 2020, when many non-essential retail establishments closed, Jo-Ann Fabrics and Michaels saw a rapid drop in foot traffic. While pre-pandemic activity levels averaged over 100,000 visitors for Jo-Ann and 200,000 for Michaels, both stores struggled to maintain 50,000 in April 2020. "About 90% of our physical stores were closed when the pandemic hit and we had to transform the whole business into e-commerce in 90 days," Michaels CEO Ashley Buchanan told Forbes. Things picked up speed as brick-and-mortar stores reopened in the summer of 2020, and craft stores benefited from foot traffic that topped pre-pandemic numbers. Michaels, for example, received nearly 300,000 visitors in December 2020.
In March 2021, shortly after Michaels went private, Jo-Ann re-entered the market as a publicly traded company for the first time since 2011 (via MarketWatch). Both businesses saw a slight increase in foot traffic that month, totaling just over 100,000 for Jo-Ann and around 210,000 visitors for Michael's. As 2021 drew to a close, Jo-Ann encountered a few setbacks — the company struggled to secure ship space for its holiday season cargo, then-CFO Matt Susz said. citing shipping costs as "astronomical" (via Supply Chain Dive). Still, Jo-Ann and Michaels demonstrated consistent foot traffic throughout the year, with a significant peak in visitors during the holiday season. Unfortunately, both stores would face challenges the following year.