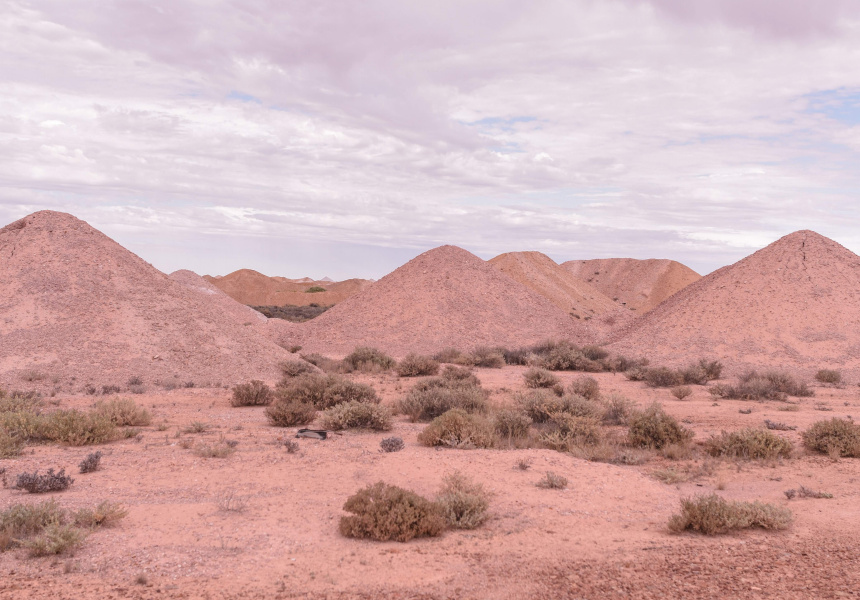 Cream Town is a new online art store where everything costs $ 100
[ad_1]
The shutdown of non-essential businesses across Australia has been a turning point for our local creative community, with many artists, photographers and musicians suddenly seeing sales plummet and new commissions disappear.
Isaebella Doherty, a photographer from the Victoria area, was one of those affected, and the cafe where she worked part-time was also closing for the foreseeable future.
So Doherty messaged his fellow photographer Bronte Pleasance with an idea for an online art store with a flat rate of $ 100 for all prints.
"We decided on Wednesday that the store would open on Thursday," Doherty said. Large format sheet. "We wanted to find a quick solution to a bigger problem, and when we talked to the artists, they all said, 'Yeah, yeah, yeah. Yes please!'"
At present, the site has nearly 200 works by more than 60 Australian artists. "The response has been overwhelming," Doherty says.
The works include Doherty's striking landscape images; a gloomy take on the Happy Meal from former advertising photographer Gil Gilmour; child-friendly illustrations of joeys, wombats and other native animals by Melbourne-based artist Zoe Harriet; and spectacular black and white prints by photomedia artist Ebony Finck.
Local landmarks also include a vibrant green and purple print of the Victoria Bitter neon sign erected above Melbourne's Elsternwick Hotel in 1951, by photographer Em Jensen, to photos of the coast of Australia South by Sam Kirby, and a moody moment in Milford Sound, just across the pond in New Zealand, by photographer Nathan Milner.
There's even a visual representation of the iconic Seinfeld Marine biologist scene by writer, poet and artist Frank Lord.
The work of Doherty's late grandmother is also a gift from her family, the proceeds of which will be donated to other artists. "She would have loved to be a part of it. So it's good for her legacy and for her to be in a group show with the kids, "Doherty said.
Prints are unframed and delivery charges are extra. The rate of $ 100 per print is divided in three ways: $ 57.80 goes to the artist, $ 30 goes to the printer (Hound and Bone in Brunswick in Melbourne) and the rest covers Cream Town overhead costs. It is also possible to make a donation directly to the artists.
A few weeks later, Cream Town had sold more than $ 10,000 worth of artwork.
"When you buy a print, you are supporting an artist, a printer and a collective initiative," Doherty explains. "[The low price] Also makes it more accessible to people who typically wouldn't buy prints, or those who don't have a big income at the moment. "
Doherty created the site eight years ago, with the intention of creating a collective for local musicians, artists and filmmakers to collaborate and share their work. But she never had time to establish it properly.
"I had the estate for all these years with the hope that it would become something, so it made sense to share the love," she says. "It's about recognizing that we're all in the same boat right now, and that everyone deserves the same opportunity."
cream.ville
[ad_2]