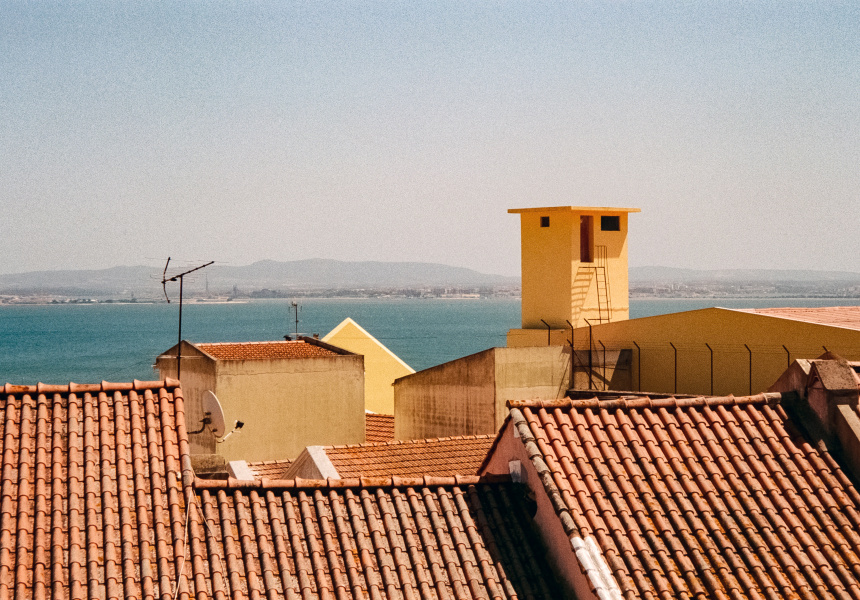 Cream Town online art store
[ad_1]
Created by two Victorian photographers, the new site features striking photographs of the Australian landscape; a dark version of Happy Meal; and even a visual representation of an iconic scene from Seinfeld. And everything costs $ 100.
The shutdown of non-essential businesses across Australia has been a turning point for our local creative community, with many artists, photographers and musicians suddenly seeing sales plummet and new orders fading away.
This prompted Victorian photographers Isaebella Doherty and Bronte Pleasance to launch an online art store with a flat rate of $ 100 for all prints.
The site has nearly 200 works by more than 60 Australian artists. The works include Doherty's striking landscape images; a dark version of the Happy Meal by former advertising photographer Gil Gilmour; child-friendly illustrations of joeys, wombats and other native animals by Melbourne-based artist Zoe Harriet; and spectacular black and white prints by photomedia artist Ebony Finck.
Local landmarks also include a vibrant green and purple print of the Victoria Bitter neon sign erected above Melbourne's Elsternwick Hotel in 1951, by photographer Em Jensen, to photos of the coast of Australia South by Sam Kirby, and a moody moment in Milford Sound, just across the pond in New Zealand, by photographer Nathan Milner.
There's even a visual representation of the iconic Seinfeld Marine biologist scene by writer, poet and artist Frank Lord.
Prints are unframed and delivery charges are extra. The rate of $ 100 per print is split in three ways: $ 57.80 goes to the artist, $ 30 goes to the printer (Hound and Bone in Brunswick in Melbourne) and the rest covers Cream Town overhead costs. There is also an option to donate directly to artists.
More info here
[ad_2]