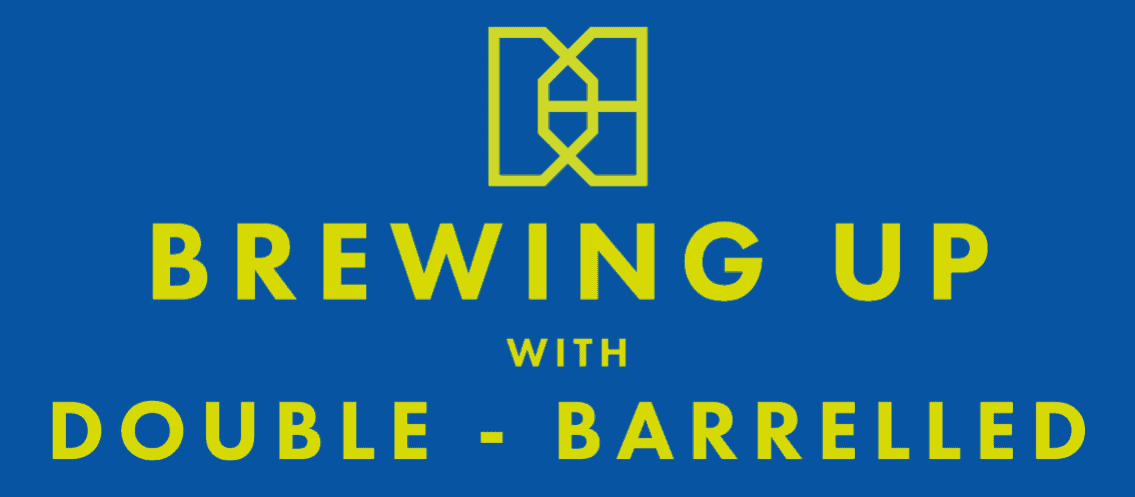 Double-barreled brewery! – Well, hello October! – Read today online
Welcome to Double-Barrelled's October monthly column – your one stop shop for all things beer in the Ding! Now you might have heard of us already – tucked away just off Portman Road, we're Double-Barrelled: Tilehurst's small independent craft brewery. Keep your eyes peeled for the city's pumps and you'll be sure to find fresh pints of our Keller Lager Ding and juicy Pale Ale Parka at some of Reading's favorite bars, pubs, restaurants and haunts!
Autumn is always a special time for us as a brewery – the nights are starting to roll in and things are getting cozy in our on-site Taproom and Bottle Shop. Nestled in the heart of the brewery, the Taproom is the ultimate craft beer experience – the freshest beers poured on the site where they were brewed, served by our passionate, friendly and competent team. Open four days a week from Thursday evening to Sunday afternoon, always with pop-up street food available on Fridays and Saturdays, this is sure to be your new favorite spot in Reading! This month it's all about dark beers – don't miss our new Stout Layers – a complex blend of rich, roasted black malts brought together for a comforting and indulgent seasonal beer – delight!
And the beer experience doesn't stop there either dear reader – would you like to check it out? Of course you do! Book one of our famous brewery tours and tasting sessions for an exclusive behind-the-scenes tour of our state-of-the-art brewery – learn about our beers, the specialty ingredients that make them unique, our processes and our philosophy – in other words, what makes Double-Barrelled, Double-Barrelled! All of this of course complemented by a tutored tasting of our beers to put this newly acquired knowledge into practice! Go to www.doublebarrelled.co.uk/tours to book.
So you've arrived at the Taproom and you know something about DBgreat! But what if you're in the middle of town and want to sample some of our freshest beers? It's time to head over to our friends at Blue collar corner – four appetizing food vendors brewing some of the Ding's tastiest dishes plus nine double-barrel beers always on tap, including the exclusive Blue collar beer! Made in reading, by reading and for reading.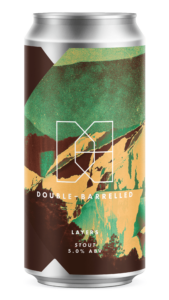 We are also delighted to announce our fourth anniversary this month – it's well four years of Double-Barrelled! From brewing in our garage to battling the challenges of COVID to growing our small business, four years have certainly passed. And what better way to celebrate than with a big party?
Join us at the Taproom on saturday 12e November where we will open our doors and welcome you all to the biggest Oktoberfest of the year. Spread over two sessions from 1-5pm and 7-11pm, expect to see 18 different double-barrel beers on tap, including an exclusive first pour of our anniversary beer. We'll be joined by local street food starlets Makan Malaysia for a banquet of Malaysian goodness, and with a birthday cake from local baker extraordinaire KB Eats. Tickets are £10.00 each, including entry, a commemorative drink, your first birthday beer and all those delicious little touches that make our events so memorable. Get your tickets now through Eventbrite or just scan the QR code at the bottom of this column and we'll see you there!
Want to see what it's all about but can't make it to the brewery? Do not be afraid! With all our beers available online for next day delivery and our local delivery in the Dingmobile every Friday go to www.doublebarrelled.co.uk – with crisp lagers, hoppy lagers and tart ales there is something for everyone! Tell you what, why not take 10% off your first order – just use the code WELCOMETODB at the register.
That's it for October friends! Have an amazing month filled with good times, good friends and even better beers. Want even more juicy news from the brewery? Be sure to follow us on our social media channels below!