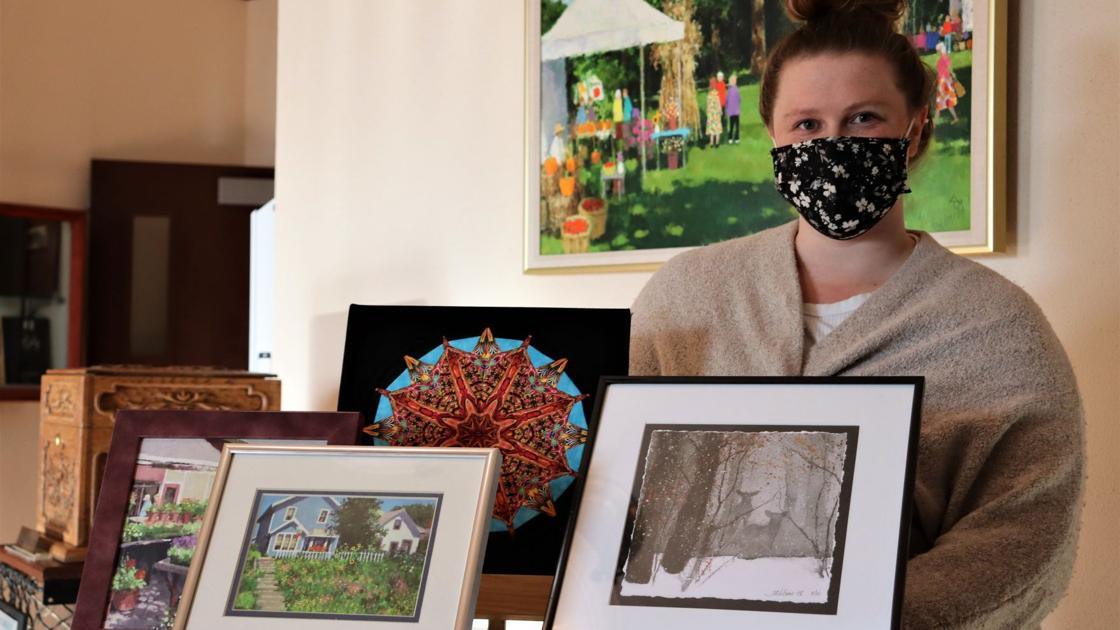 Empowering Local Artists: Heyde Center Launches In-Person Local Art Shop | Local News
[ad_1]
A local performance hall cements its status as a haven for local artists on and off the stage.
The Heyde Center for the Arts in Chippewa Falls, a popular performance venue, has just opened a new art store inside its downtown location. The Heyde Center Art Shop has a limited number of unique, handmade products with artwork from local artists.
Taylor Huppert, performance services associate for the Heyde Center for the Arts, said the idea for the space came from an abundance of free time, which gave staff the opportunity to think about ways to support the artists. independent workers during the COVID-19 pandemic.
"We really took advantage of the free time we were given to start curating locally sourced artwork," Huppert said. "By doing this, we allow ourselves to be prepared when things open up again and we will have keepsakes available to the people of Chippewa Falls from local artists. They are inspired by local landscapes and images and they can take a piece of the city with them when they leave the Heyde Center.
Currently, the store offers watercolors, fiber art, magnets, pottery, hand painted glasses, hand dead silk, and a plethora of other pieces by strictly local artists. Huppert said the store is looking for pieces that will accentuate the unique qualities of the Chippewa Valley.
Interested artists who would like to inquire about showing their art in the Heyde Center art store can call the Heyde Center office at 715-726-9000 and ask for Taylor Huppert. The store is open during regular Heyde Center for the Arts hours.
Sign up now to receive the latest coronavirus headlines and other important local and national news daily to your inbox.
[ad_2]