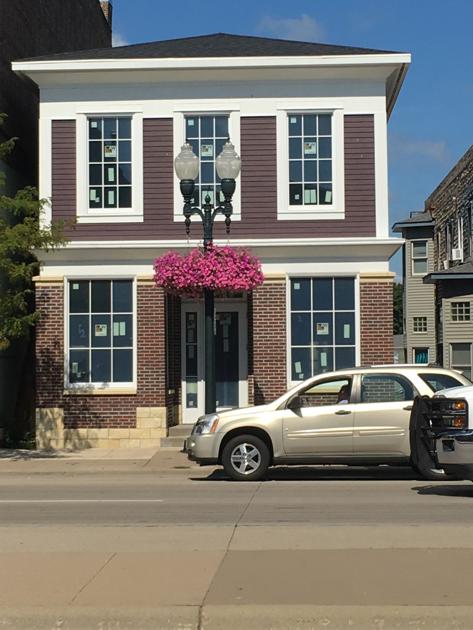 Flower, gift and art shop planned for Saint-Pierre | New
ST. PETER – A new building in downtown Saint-Pierre, once planned for an ice cream shop, will soon house a flower, gift and art shop.
Residents of northern Mankato, Erin and Tammy Gatchell, sold the building to their husbands Sara Nett and Scott Torgrimson.
Nett, along with Kelly Henry, will open Lavender and Linen later this fall.
"The floral side will be the main part of the business," Nett said. "We will have unique gifts, jewelry and clothing. We will be transporting work from local and regional artists and maybe some from out of state."
Henry has worked in flower and garden centers including the Drummers Garden Center and a boutique in Fairmont and is currently at the Traverse des Sioux Garden Center in St. Peter.
"She's a brilliant designer and producer and has a ton of experience," Nett said.
She said they had been considering opening a business for about a year. With the only other all-flower shop in town, Mary's Flowers, which closed last year and a newly constructed building for sale downtown, the time was right, she said.
Nett graduated from Minnesota State University and was in North Dakota where she ran an art collective that provided a place for artists to sell their work, before she, her husband, and their daughter. move to Mankato.
While the building is new, the interior is wide open. "We build from the envelope. Walls, electricity, plumbing. "
The Gatchells own Mom & Pop's ice cream shop in Old Town Mankato and had purchased the Strand's Millinery building in St. Peter a few years ago with the intention of opening a second location there.
But in 2011, they learned that the building's structure had deteriorated to the point of almost collapsing. The couple's plans to raze the building and build a new one dragged on as it was part of the city's historic commercial district, which was on the National Register of Historic Places.
In 2014, they finally got permission from the city to demolish the building and built a new one, designed to reflect the historic nature of the original.
Although the city was deeply involved in considering the demolition, no city grants were provided for the demolition or reconstruction.
The Gatchells said their plans changed because health insurance costs for the self-employed family of five skyrocketed to over $ 2,600 a month with high deductibles, which led Tammy to find a job offering health benefits and limiting their ability to open a second location. In addition to the ice cream shop, Erin Gatchell operates Gatchell Imaging Products.
Follow Tim Krohn on Twitter @TimKrohn