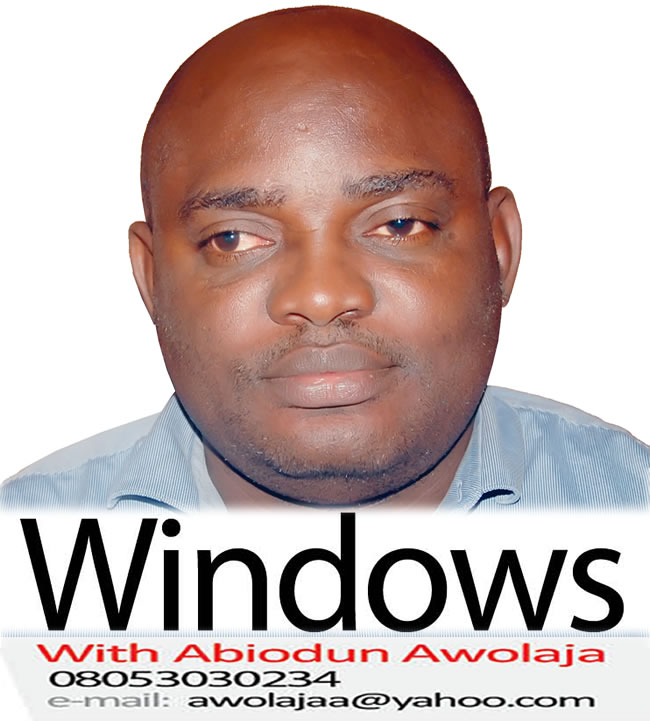 For Nigerian leaders with a dead conscience
The enthronement of wicked rulers is one of the greatest afflictions that can befall any nation. With a scorched conscience, they have no empathy for anyone; their business is always their selfish self. They call white black and black white. They rape a woman and condemn her husband to death by hanging in front of the burning sun. They tolerate bloodlust and destroy homes. They serve the widows for breakfast and the poor for lunch. Their dinner is a festival of betrayed bones. They take over the Commonwealth, dematernize orphans, rob unborn children of their future, and make life a sheer misery for the people in whose name they claim a throne. Leaders without a conscience are not only bad for their people, they are bad for themselves. They write their biography in blood guilt. By the agony of their people you will know them.
According to management expert Harvey Schachter of Battersea, Ontario, "Leaders with integrity lead by example. They are consistent, honest, moral and trustworthy. Their deeds match their words. Leaders without integrity cannot be trusted – by their colleagues, their bosses or the public – and this will inevitably lead to problems. What precision. Our so-called leaders are busy scouring the nooks and crannies of the poverty capital of the world in search of a new round of misery for the people. They cannot be trusted. Among these pestilential rulers, former Vice President Atiku Abubakar is to take the golden crown. Stung by the threat of losing the Sokoto 2023 presidential votes, he disavowed a fair, straight and timely statement written by his media handlers in reaction to last week's brutal murder of Shehu Shagari College of Education student Deborah Yakubu , by a murderous mob in Sokoto, saying he did not have his imprimatur. Media managers write statements on behalf of their leaders all over the world; all they are required to do is update them. No leader can personally respond to every incident in their own words, but Atiku pretended not to know. He would not condemn the murder because of the presidential crown he has been vying for since the 1992 Social Democratic Party (SDP) primaries in Jos, Plateau state. For leaders with a conscience, blood is thicker than water and no ambition beats anyone's blood. For Atiku, votes are thicker than blood. It has been his lot for 30 years to have an ambition and that others take the crown. Atiku hasn't said a word against zoning because he favored it in 2019, but now that it's the South's turn, he does. What fraud!
Enter Godwin Emefiele, the Money Governor who over the past seven years has overseen the robbing of the Nigerian masses by the country's money depository banks. The time was when you could withdraw your money from any ATM without fees. Emefiele changed all that, forcing DMBs to swindle Nigerians with maniacal consistency. Asked by State House reporters to confirm whether President Muhammadu Buhari had indeed asked him to resign following the purchase of the APC's presidential nomination and expression of interest forms in his name, Emefiele took refuge in a pun: "There is no news now, but there will be news." You heard me, I said there is no news but there will be news. Then he was told that the Nigerians were worried about his position. Listen to the words he said to his own pain: "Let them have a heart attack. It's okay to have a heart attack. I'm having a lot of fun.
As Governor of the CBN, Emefiele is responsible for money belonging to Nigerians, but he wouldn't mind if they perished, no matter that he would then have no more money to spend. The conceptual category Emefiele despised, "Nigerians," includes people old enough to be his grandfather, but the distributor of our dollars to political buccaneers didn't care. He understands the Obi of Onitsha, the Ooni of Ife, the Sultan of Sokoto and the Emir of Kano, just as he understands the millions of long-suffering, hard-working market men who dot our landscape. It includes the football stars Emefiele likes to watch who have made money without putting Nigerians in monetary policy prisons. This includes his own parents. But our god of money who was only asked to be a governor of money is drunk with power and has burned his conscience in the lake of fire. He's a politician in a suit and as the Ghanaian writer Israelmore Ayivor says of people like him: "You don't necessarily need atomic bombs to destroy a nation. Politicians who value their pockets more than the lives of citizens still do it every day. Emefiele is up there in the clouds in her imperial monetary majesty, forgetting, as they say, that "if while climbing a tree you insist on going beyond the top, the earth will be waiting for you". He is a Lala-mounted: his destiny is bare earth. Ears that disregard warnings accompany the head when it is severed.
And now we are on Tambuwal Lane. The Governor of Sokoto State is not just a lawyer, but a former number four aspiring to be number one. A young girl was stoned to death and pulverized right in her driveway, but Mr. Tambuwal was unwilling to do justice. His government prosecuted bloodthirsty killers, but omitted any mention of murder. I join other compatriots in asking for the charges against the accused to be dropped. It has been made clear that justice will not be served in Tambuwal Sokoto. King Solomon wrote: "A man doing violence to someone's blood will flee into the pit; let no one stop him. Anyone who condones or seeks to water down a murder charge is a murderer. His house will end up in ruins. I remember the words of a singer from Ondo State: "Asebi yo, o ni mo se gbe, asebi ma yo, we se gbe o". Gloss: "The evildoer rejoices, says he got away with his crime. Evildoer, do not rejoice; you did not.
Let those who shed innocent blood and those who condone bloodshed using fanciful words know for sure that the seed they have sown will ripen. It may take years but it will mature. Their land will know no peace and they will go to their graves in bitter tears. Their wives will become the property of others and their children the prey of the avenger. They will work for the wind and sow for nothingness.
Deborah Yakubu's parents sowed but did not reap the fruit of their labor; her father watched her die, immolated by a mob ruled by her muscles rather than her brain. The killers rejoiced. They don't know that at the end of their days, they won't even have the luxury of a funeral.
IN CASE YOU MISSED THESE FROM NIGERIAN TRIBUNE