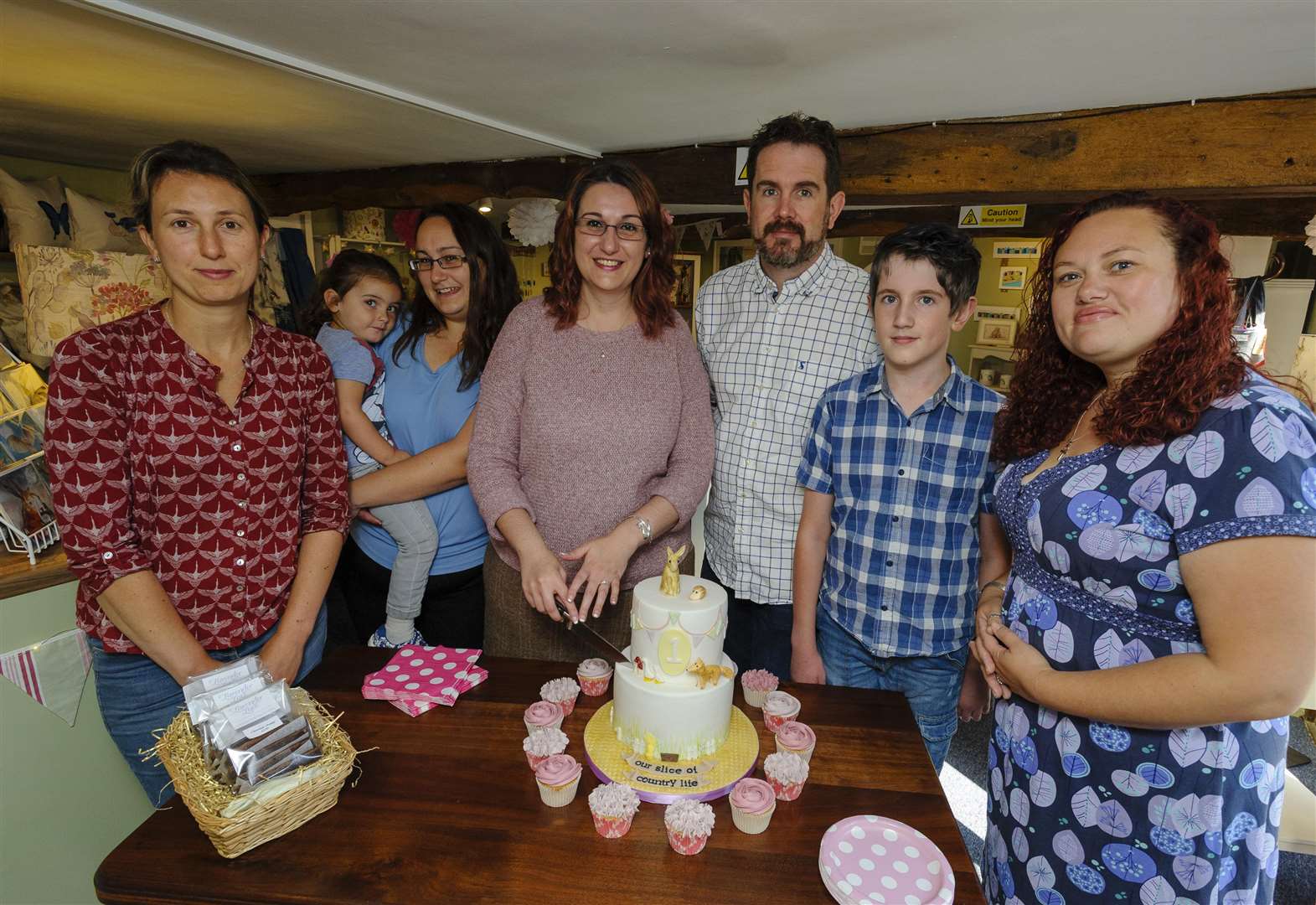 Handmade gifts and art shop celebrates its first year at Diss
[ad_1]
A shopkeeper from Diss celebrates her first year in the city.
Helen Dutton, who runs Our Slice of Country Life on St Nicholas Street, celebrated her shop's first anniversary on September 1.
Ms Dutton originally founded Our Slice of Country Life – which specializes in handmade gifts and art – online, in 2012
But after growing the business nationwide, it moved to premises in the newly renovated Heritage Triangle in September of last year.
"Online business just grew and grew to the point where I was selling all over the UK, and sometimes overseas," Ms Dutton said.
"I decided I needed a store because I was in contact with amazing artisans and the space would allow me to store their products as well."
Ms Dutton would like to see more support for downtown Diss shops, as towns across the country fight to keep their streets busy.
Customers, family and friends helped celebrate the store's anniversary with a cake from Lavender Lace Cakes, Banham.
"I have to say that if it had only been for the customers of the store, I should have closed before Christmas last year," she said.
"About half of my business is online, but if everyone spent even £ 5 a month in their local stores it would attract thousands of people to the city and make such a difference.
"It saddens me that when local events are organized there are thousands of local people, but when it comes to shopping where are they? "
Ms Dutton, a former director of an auto company, first started selling handmade items, such as cushions and fairy doors, on Facebook, before expanding her line.
"My new store owner was great and gave me a trial period to get started which helped me get started," Ms. Dutton said.
"I'm determined to keep going for the long haul. I have some really good, loyal customers, but a lot of people still don't go into the triangle.
"It would be great if everyone bought local to keep the city's independents alive. "
---
---
[ad_2]