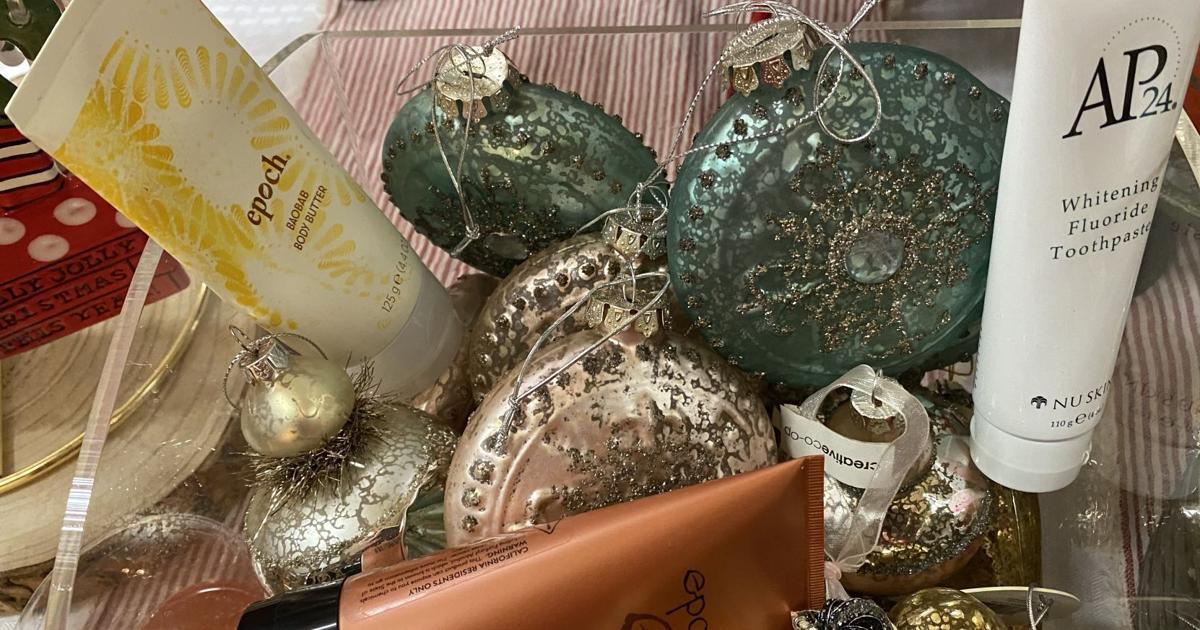 Local Merchants Choose Online Businesses For Convenience And Low Overhead | Business
Amanda Ryan's Nu Skin journey started with a group of friends who wanted to innovate in the world of skin care and help people be successful.
They created a line of personal care products made from premium formulas and then turned it into an opportunity for budding entrepreneurs. It is this love for our products, our desire to grow and our passion to help others that has kept the company going for more than 35 years.
Our mission: to be a force for good around the world by enabling people to improve their lives with rewarding business opportunities, innovative products and a rewarding and uplifting culture.
Our Values: We are ethical and honest, innovative, optimistic, compassionate and a force for good.
Amanda: "I chose to work online because it was convenient for me. There were no start-up costs or overhead costs. I can work on my time. I don't have to worry about opening, closing or running a real store. I don't need to have an inventory. I can even work online while lying in bed or sitting on the sofa watching TV. I can work anywhere as long as I have my phone. It's so convenient, easy and it works so well with my busy life.
Crystal Arnold at Mama Crafters Design Home Decor: "We design, create and recreate beautiful decorations and crafts as well as other things. Check out Mama Crafters Designs on FB.
Crystal's motto is: play in the kitchen, chat with lovely people, paint, decorate and work.
Crystal said, "Why have an online business? Because more of my clients are outside of Rogersville. I ship all over the United States. I have several loyal customers in town, but honestly I probably wouldn't make it by just having a store in town. I'm going to tell you my honest opinion until Rogersville brings in locals, it will be difficult for small businesses. I say this not only by having my little gig online, but by working at Taste of Chicago. People go out of town to shop. Out of town on the weekends as there is nothing fun to do with the kids in Rogersville. I have so many parents who tell me this at events.
Whitney Bledsoe said, "Well we were both stuck at home when we first started dealing with cancer and a weak immune system. We had to be health careful, and on top of that, running and staffing costs for a full-time store were an issue as well. We also work a lot remotely with each other as we live 45 minutes away from each other. Then COVID hit and a store just wasn't an option at this point. Our goal for the coming years is to host family events and to offer craft and painting classes virtually or in person. We are in the process of opening an Etsy store.
Interestingly, Whitney is also a respiratory therapist just like me and Crystal is a registered nurse. But art and craft is their passion, as I saw firsthand with Crystal's decorating skills at Taste of Chicago. His Grinch-themed Christmas was one of the best displays in town. I absolutely loved it. Plus, the kids were crazy about it.
Although I ran into Rhenda Spears at the Salt and Light store when I was there with my friend Ralph Hankey, we were chatting with festively dressed Sharon Seal, telling us that the proceeds from the Santa Claus Key had gone to St. Jude.
Rhenda told me that she ordered everything online because she was overwhelmed with Running Bear Originals and Wendy's Simple Treasures and Consignment. Then suck for a week. She said they just haven't gone crazy this year. You go online and order, nothing more.
She is now wintering on Valentine's Day and Easter at both stores. I can't wait to see what she has to offer. She's working on her game plan now.
Her sister Sharon Carroll is busy making more bracelets. I am extremely happy with my rock star bracelets and wear them all the time and post pictures when I do. They are a fantastic and creative duo and definitely rock stars too.