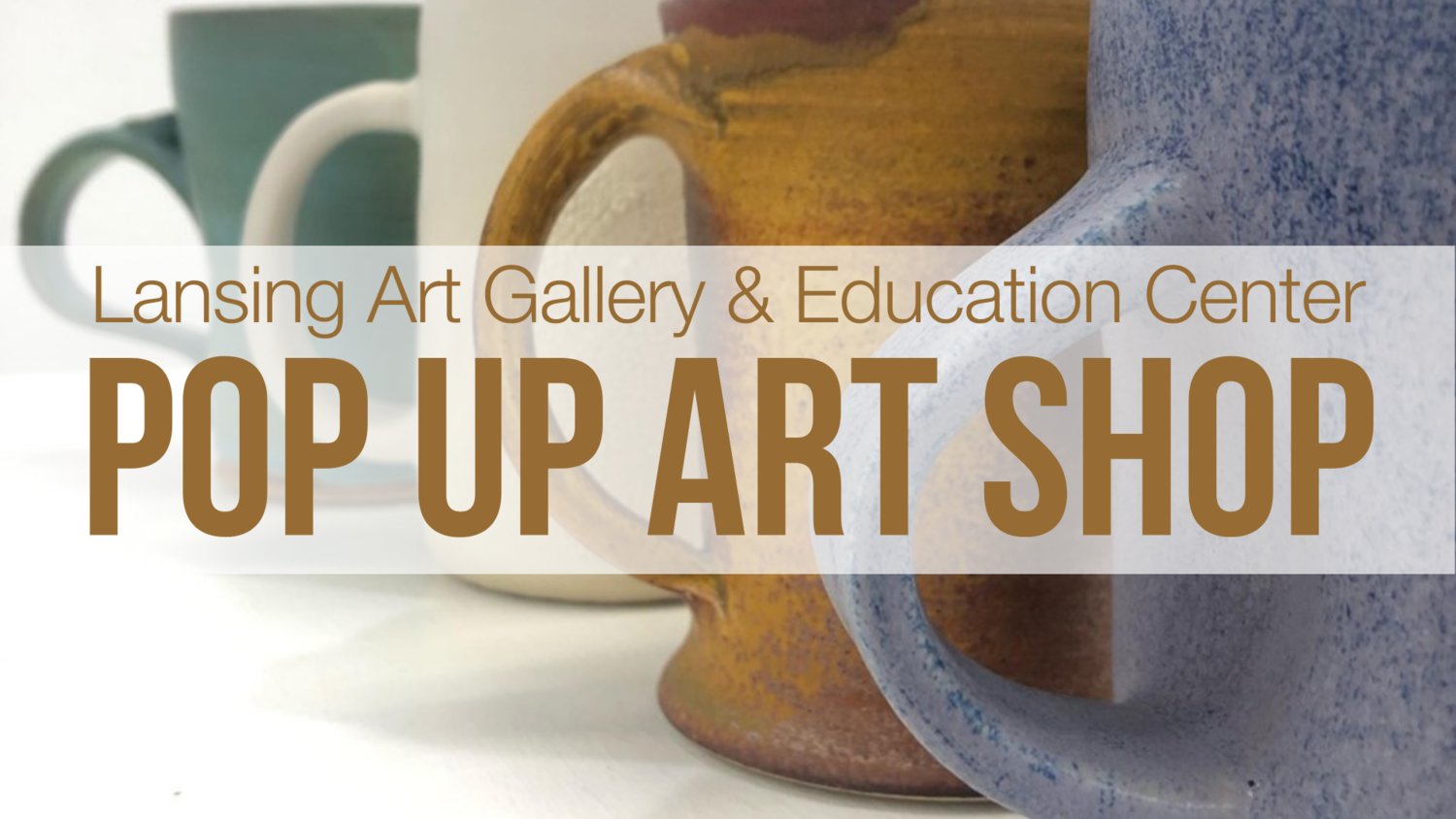 Outdoor Pop Up Art Shop returns to Lansing Art Gallery
Cole Tunningley
Outdoor pop-up art shop and art activities
Tuesday to Saturday, September 15 to 19
11 a.m. to 3 p.m. daily
Lansing Art Gallery and Education Center
119 N. Washington Square, Lansing
(517) 374-6400
TUESDAY, September 16 – The COVID-19 outbreak has forced many small business owners to find a way to set up shop outdoors. For the third time this summer, the Lansing Art Gallery is hosting a pop-up outdoor art shop showcasing art from Michigan designers. Art, crafts and jewelry will be available for purchase on the sidewalk outside the gallery.
The four-day event also includes free educational arts activities for all ages.
"I thought the best way to interact with the community was to bring our art outside," said Katrina Daniels. "We religiously observed the decrees of the government." To keep the event safe, Daniels said the gallery has made room for cleaning sessions throughout the day. Hand sanitizer will also be provided at the event.
The Outdoor Pop Up Shop exceeded Lansing Art Gallery's expectations. Despite the pandemic, sales are up from last year. "They've been really successful for us, and the community has responded really well," Daniels said.
The pop-up shop has doubled in size since last month, so loyal customers can expect to see an even wider selection of local art.
Each day, Wednesday through Saturday, the pop-up store will feature a different local jewelry artist. The artists will be present,
Wednesday will feature Lansing artist Kate Wilcox-Leigh. She works with silver and semi-precious stones. Some of Wilcox-Leigh's jewelry is made of finely woven silver. "It's unique, beautiful and delicate," Daniels said. "She creates really intricate pieces."
On Thursday, the pop-up store will spotlight Susan Kieffer, jewelry artist and painter from East Lansing. Her work incorporates natural and found objects like sea glass and stones.
Jim Davis, a Lansing-based silversmith, is in the spotlight on Friday. He has worked with the Lansing Art Gallery for over thirty years. "He's a Lansing staple," Daniels said. "A lot of people collect her jewelry."
Saturday's star performer is newcomer Diane Mater, who first joined the Lansing Art Gallery for a holiday show last year. She makes earrings and necklaces inspired by a mid-century modern aesthetic.
"How's the job, how's the jewelry, how's our art industry and our artists? It's a chance to ask them anything," Daniels said. "It'll just be a fun way to get a chance to learn about their process.
For a more hands-on experience, you can participate in an educational art activity. For free, any participant in the event has the opportunity to create a "sock creature". The activity is set up to ensure that everyone can safely follow hygiene precautions related to COVID-19. Daniels said the completed creatures are "super adorable."
To bring the fun home, Lansing Art Gallery offers art kits for ten dollars each. The kit includes everything you need to create your own sock.
"It will just be a great opportunity for people to hang out. If they want to browse, if they want to meet artists, if they want to make art or if they want to shop and support the gallery," Daniels said.
She added: 'It's also getting to that time of year when you might start thinking about holiday shopping. It would be a great starting point.