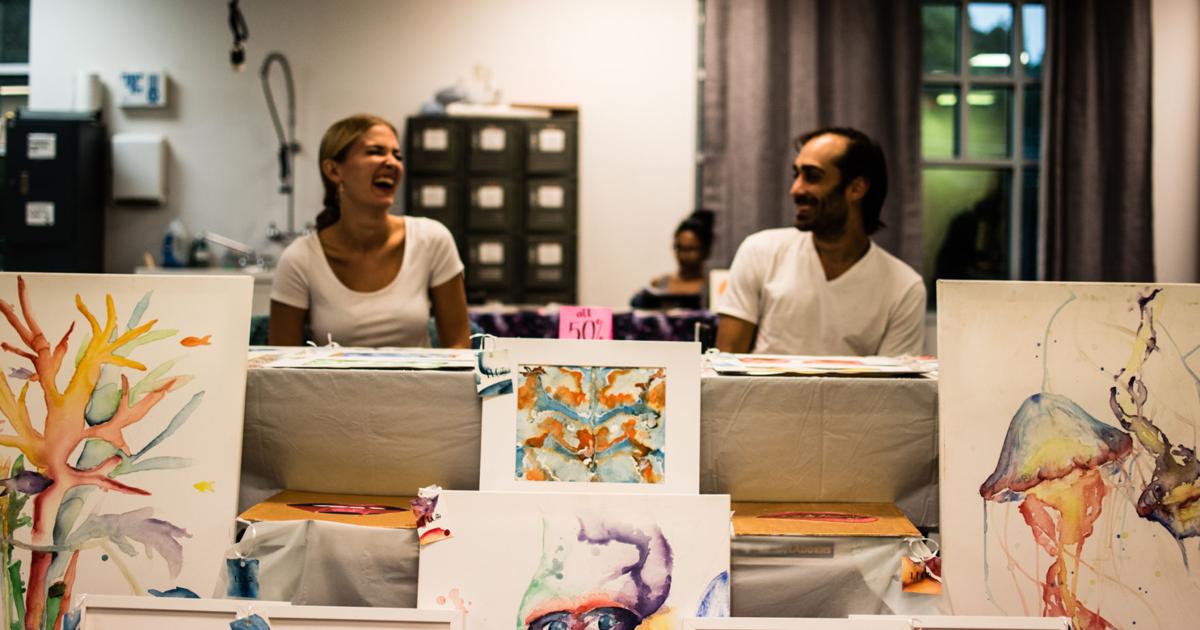 Prairie Arts Center Welcomes Last Art Shop Until December | News
[ad_1]
Paintings, jewelry, ceramic mugs and vases are just a few of the things one could find in this weekend's pop-up art shop.
The Prairie Arts Center in Stillwater hosts pop-up art shops the third weekend of each month since May. Friday and Saturday were the last until December.
Each month, the Arts Center invites local artists from all types of media to come and exhibit their creations and offer them a place to sell their works.
Missy Kaiser, Liz Dueck and Jenn Johnson work for the Prairie Arts Center and have collaborated to set up the Pop-Up Art Shops for the past five months. Kaiser said the intention of having pop-up shops was to provide a space for local artists to come and sell their work without having to worry about paying a commission.
Previously, the Arts Center sold works by local artists in the space where their new and used art supply store is currently located. At the time, the Arts Center charged artists a commission. Pop-up shops are meant to replace this and also allow artists to make more money with their art.
Dueck said she saw the benefits of the change.
"It seems like it's a very good thing for our artists to look forward to a place for their work and to sell their pieces," said Dueck. "I think it has been helpful to them.
Dana Bromley is one of the local artists who settled in at the event. She said that to be an artist is to work hard and to showcase your work. Events like the Pop Up Art Shops provide a way for artists to do this.
"I don't come here with expectations," said Bromley. "So if I sell a mug, I'll be happy. "
Lisa Stanley visited almost every art store this summer. She said that she really enjoys coming to the pop-up shops and that she hopes the event will continue and grow in the future.
"I think it's been really fun," Stanley said. "There is a lot of creativity here. I think it's great, it's a great place to come, the prices are great. I appreciated it.
Johnson encouraged more people to come to the pop-up art shops in the future.
"It's a community event more than an art exhibit or an art showcase," Johnson said. "Come in, look around, talk to the artists and see what is being done at Stillwater and realize that there is a thriving arts community here and everyone can be a part of it in whatever way they want."
[ad_2]