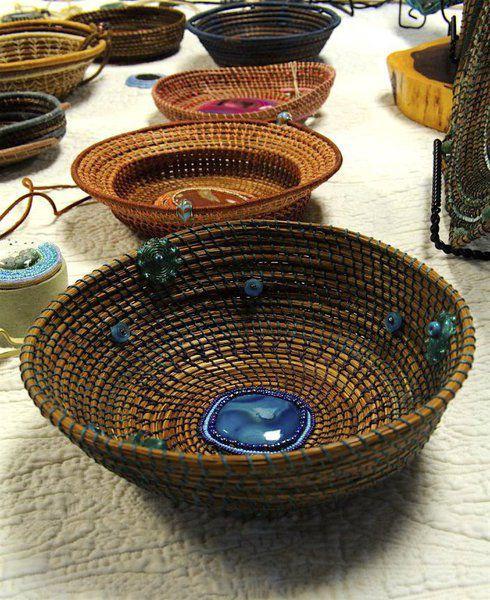 The Prairie Arts Center welcomes the first ephemeral art store | Local News
[ad_1]
The Prairie Arts Center, located at 1001 S. Duck Street, is a partnership between the City of Stillwater and Oklahoma State University that aims to create a community where people can do more than take art classes.
While it offers a range of classes and workshops for people who want to learn anything from jewelry making to pottery throwing, the staff at the Prairie Arts Center want it to become a gathering place where people will find inspiration, have fun and interact with each other. other and the artistic community.
Director of Prairie Arts Programming and Community Engagement Meghan Brasuell said the staff are working to create more opportunities for people to do so and as part of that effort they have launched Friday the first in a series of monthly pop-up art shops.
Each Pop Up Shop features 15-20 artists working in a variety of media. The May event drew a diverse group of artists who create unique jewelry, paper goods, paintings, woodwork, pottery, woven baskets and photographs as well as soaps, sachets and more. handcrafted items.
Brasuell says the pop-up shops are also a way for Prairie Arts to offer artists in the community a chance to sell their work now that the gallery and the art centre's gift shop has become a shop specializing in supplies for the arts. new and used art.
"We see it as a way to support our artists who support us all the time," Brasuell said.
The Friday and Saturday event will be held all summer from 6 p.m. to 9 p.m. on the same Fridays, when downtown Stillwater hosts Food Trucks and Tunes Fridays. The Pop Up Shop will also be open from 10 a.m. to 3 p.m. the next day.
The Stillwater Farmers Market has moved permanently to the Prairie Arts Center, so vendors selling fresh produce, meat, baked goods and canned goods will also be at the art center until 1 p.m. on Saturday. .
Brasuell considers the first Pop Up Shops event a success and says it was also fun to see the artists interacting with each other.
Prairie Arts will be holding Pop Up Shops every month through September and plans to hold another later in the year for the holidays.
For more information, follow Prairie Arts Center on Facebook or visit artscenter.okstate.edu.
Twitter: @mcharlesNP
[ad_2]