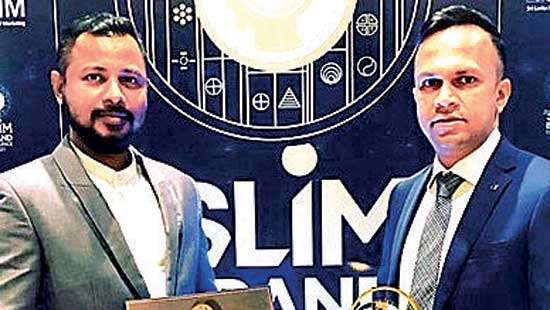 WishQue Wins SLIM Gold Award "Online Brand of the Year" – Other
---
WishQue, Sri Lanka's premium online store, won the Gold Award for Online Brand of the Year 2021 at SLIM Brand Excellence held on February 9, 2022 at the Grand Monarch Imperial.
Best known for its quality, freshness and innovation, WishQue has become the most trusted and beloved e-commerce brand in Sri Lanka. Their strength has always been consistency since its inception. WishQue also has the highest customer satisfaction rating in the e-commerce industry.
Speaking about WishQue's latest achievement, the company's Managing Director, Chinthaka Jayasekara, said, "The excellence of the SLIM brand has been considered the pinnacle of brand success for Sri Lankan marketers. We are thrilled to have won the Best Online Brand of the Year 2021 award. We believe SLIM Brand Excellence is a great platform for marketers to build brand strategy through intent and content. of the brand.
And we hope that with this recognition, WishQue will reach greater heights in the future.
Furthermore, he mentioned that WishQue's consistent and highest customer satisfaction rate is one of the most decisive factors for them to win this prestigious award.
"At WishQue, we intend to provide a service that meets international standards. The service standards we aim to provide are equal to the service standards of developed countries in terms of service/product quality, reliability, customer service and luxury at an affordable price," the Managing Director said.
Focused primarily on digital advertising for the best products and services, their digital strategy and continuous innovation and process automation played an important role in the growth phase.
"WishQue is experiencing rapid sales growth as of 2019. We are currently getting over 100,000 monthly active users. The advanced software system helps us operate with less staff compared to other competitors while providing the best service to customers," he said.
Reiterating that the performance of his staff has been more than excellent over the years, Chinthaka expressed his gratitude to them. "Their hard work and dedication has gotten us this far, and I hope they will continue to do so in the future as well."